Premium Badges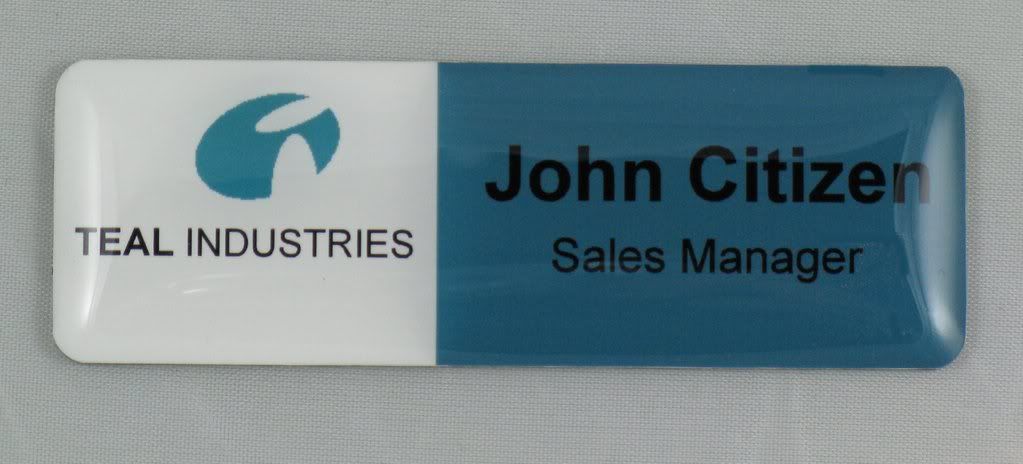 For an exquisite finish. Finish with a high quality dome coating which is scratch resistant. Premium badges are made with four broad components: the backing, the printed graphice, the finish and the fastener. The distinguishing feature of the Standard Badge is the flat laminated finish. This coating provides a long wearing graffiti proof solution at an attractive price.
Fastners available,
Pin
Magnetic
Pocket/Pin Clip
Tie Clip
Sizes,
Small 64x19mm
Medium 64 x 19mm
Large 76 x 25mm (this size is the most popular)
Extra Large 70 x 30mm
Extra Extra Large 80 x 50mm
Round 60mm Round 50mm
Oval 42 x 25mm
Oval 55 x 30mm
Oval 66 x 35mm
Other sizes and custom shapes available, please contact us.
Optional finishes,
Gloss Chrome
Gloss Gold